Customize these videos to your own versions to inform your employees about Covid-19 or coronavirus related matters: how to protect themselves and others against infection, or how to effectively work from home.
Coronavirus Prevention Tips
Working from home in Corona times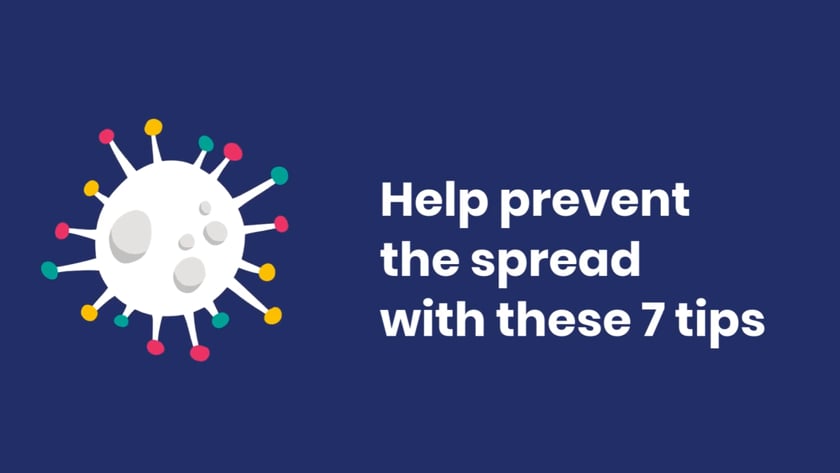 Help prevent the spread of Covid-19
Many organizations are informing their workforce about what they can do to prevent the spreading of the virus. Where possible, employees are advised to work from home. These new circumstances, however, require new ways of communication to the workforce. Video is a very powerful vehicle to increase awareness and provide information on measures taken in the organization.
Every organization is different and may therefore have different messages to bring in such videos. Moovly therefore provides its users with adaptable video templates in 3 different styles. Easily customize these to you needs, using an easy video creation tool like Moovly.
What you can do:
Put your logo on these videos
Add the URL of your internal info page or the email address of your internal contact person
Modify, add or cut a part of the content
Translate the videos, add subtitles, change fonts, colors or footage used
Use these templates as a basis for other videos with different content.
Login on Moovly (or create an account if you don't have one yet) and look for the Templates section: you'll find the coronavirus template videos in the Corona category:
Frequently Asked Questions
What can I do with these videos?
You can use these videos to raise awareness in your organization and inform your employees. If the videos do not meet your exact needs, you can customize them, add or cut parts, add your logo or contact info, add a voice over, translate them… You'll have access to the full source of these videos in Moovly and you can make any changes you like. Moovly is an easy video editing application for non-expert users, so anyone with general computer skills can modify these videos. You can also duplicate each video and derive as many versions from it as you want.


Is the content of these videos correct?
The Prevention Tips video contains 5 tips as recommended by the WHO (World Health Organization). These may however vary over time, so we may adapt them accordingly. As every organization is different, you may also have different priorities in terms of the tips you consider important: whether you're a factory, a hospital, a consulting company or other white collar business, your environment may require different precautions. But that's why it is an adaptable video template: you can modify the tips to reflect what works best for your organization.
The "Working from Home" video also contains 5 tips but we are aware that many more tips exist. You may want to change some tips into what you consider more important for your staff: just edit the template and customize the video to your needs.


How can I obtain these video templates?
Just create an account on Moovly if you don't have one yet. After login, you'll land on the Moovly Dashboard. The videos are available in the Templates section. 


How can I align these videos to our organization's brand requirements?
The colors, fonts and footage used can all be modified to meet your brand guidelines. The Moovly Max and Enterprise plans enable companies to install their own fonts, brand colors and video templates, so these can also be applied to this template videos. For more information, contact us via the form below.


Do the templates exist in other languages?
Currently the Prevention Tips video template is available in English, French and Dutch. All 3 language versions are available in the Templates section of the Moovly Dashboard. The "Working from Home" template is available in English and Dutch. You can however easily translate these videos yourself: just copy the English template, double-click the text fields and replace the English text by your translation.
Questions, suggestions or ideas?
Just let us know using the form below!