Easily create Pfizer-style videos for employee training
Enrich your training and e-learning content with videos you create in-house. Illustrate abstract topics with graphics, animations and stock videos while respecting the Pfizer brand. 
Get all your answers on L&D video creation in our webinar!
Discover how top L&D teams use video to create engaging e-learning videos for employee growth and training in a variety of formats and styles.


Our guest speaker, Tom Bruyninckx, Learning Advisor from Randstad, will share the challenges found while defining the best learning path and the strategies implemented to successfully develop employee skills training across all departments. We'll discuss how video creation was the cornerstone to achieving this and how Moovly has supported this process in all its stages.
✅ Use video to train and develop employees' skills
✅  Easily create videos in multiple styles and formats to improve engagement
✅  Collaborate with team members for creating new training modules
✅  Adapt video templates to reduce video production time and cost
✅  Scale employee video creation while safeguarding brand image
✅  Automatically add subtitles to videos and translate the video and audio recordings.
How Randstad scales its video creation needs with Moovly
Find out how Moovly is helping Randstad with advice, training and support in the deployment of its internal video creation efforts for learning and development.
The benefits of video creation for L&D
Increased quality
In-house video creation can improve the quality of your training and e-learning content and make it much more attractive for your learners.
Cost and time effective
Create as many videos as you need for a fixed budget, and keep updating them whenever necessary. Choose from millions of stock media objects to enrich your content.
Brand aligned
Ensure your video content respects your company's brand guidelines. Customize your Moovly environment with preset brand colors, fonts, media libraries and templates.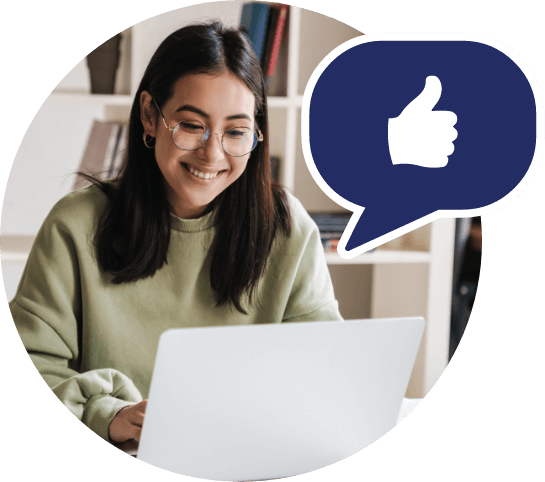 Collaboration
Training content is often the result of teamwork. Collaborate on videos, share content and templates, and invite reviewers to provide timestamped feedback on videos.
Explore a few of our L&D video templates*
*which can easily be turned into Pfizer brand-aligned videos
Want an online demo or simply speak to someone?