Want to create videos that grab viewers, pull them in, and captivate them for every second? 
Use animated hands.
Whiteboard videos—the kind where a hand draws out text and cartoons—make excellent educational tools.
Take this one, for example:
They simplify complex messages and make them more engaging.
But before making a whiteboard video, you need to find hand animations.
Today, we're showing you where to find free animated hands, and walk you through a step-by-step process to help you put together your first animated hand video (no experience required)!
Where to find free hand animations
But these 3D models are pricey—upwards of $100. Plus after downloading them, you need to use 3D modelling software to manipulate and move the hands so they drag objects and write text in your videos.
With both a steep learning curve and price tag, this method is for professional animators. It's far from ideal for beginners or someone with no animation experience.
But there is an easier way to incorporate animated hands in your videos even if you have no prior animation experience and have a tight budget. 
Moovly (that's us!) is a video maker for people who want to make professional hand animation videos without any hassle.
In Moovly's editor, we have a variety of hand animations available for you to use. You can customize the look of each hand based on gender and color, and can apply different animations to the hands.
We'll show you exactly how to make your next hand animation video using Moovly and our library of hand animations.
Let's go!
How to create animated hand videos using Moovly
Take a look at our below video to see our hand animations in action. 
Step 1: Choose your template or start from scratch
After creating your account, head to your dashboard and click Create project.
You'll have three options:
Start from scratch

Use a template

Import PowerPoint file
If you prefer to plug-and-play, browse our template library and start using one of Moovly's professional templates.
Use templates to jump-start your hands animation
But for the rest of this tutorial, we'll show you how to create a one-of-a-kind video from scratch.
After choosing your option, Moovly's Studio will open. It's time to create your animated hand video!
Step 2: Browse Moovly's animated hands library
Moovly has millions of graphics, illustrations, photos, videos, and sounds in the library, but for now, we'll focus strictly on the animated hands.
To see which types of hand animations we have, search "hands" in the library search bar:
Search "hands" to pull up our hand animations.
Here's a taste of a few different hand animations you can find and use. First, we have a variety of hand animations that use chroma key where you can insert other media.
In the example below, add your own images so it looks like the person is scrolling through something of yours. Think things like products from your ecommerce shop or pages on your website.
And here are two hands waving:
And this hand is counting:
That's just a taste, and Moovly's library has many more hand movements to use in your videos. You can also customize your hand animations to write text or move objects.
Take a look at the below three examples to move the object—in this case, a star. 
Here, the hand is dragging the star in and out:
Your hand can also present objects, like so:
Or shift them in and out of the frame:
Aside from moving your objects around the screen, Moovly has different writing and doodling hand animations: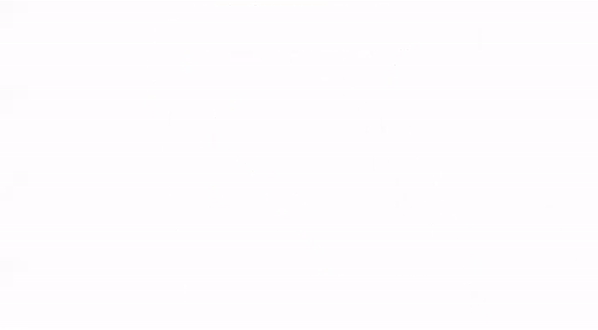 You can find different drawing hand animations in Moovly's Doodle Library to use in your videos.
After choosing your hand animations, customize the look of each hand through:
The skin tone of the hand

: white or black

Different styles

: male, female, or classic

Where it enters

: left, right, top, or bottom

Speed

: how fast or slow the hand moves
Step 3: Export your video
After completing and polishing your video, it's time to export it. Upload it straight to video hosting platforms—like YouTube—or download it to publish on your website for your audience to enjoy.
And that's all there is to it. With Moovly's drag-and-drop video editor, it's easy to make custom hand animation videos.
Why are animated hands so effective?
1. Storytelling is captivating
Let's be honest: nobody can resist a well-told story. 
Storytelling activates certain parts of the brain, meaning when you tell a good story, your customers can't help but stop and listen. 
To be successful in your storytelling, stay focused on your audience and their needs rather than your product features. This helps your audience immerse themselves in the story.
2. Educational Power is Certain
A strong advantage of a whiteboard video is that it deals with a powerful memory element: our associations. 
Every time we look at a whiteboard, we travel back in time to when we were in school, and our mind automatically connects the moment to when a teacher explains a topic.
It all boils down to the educational association, and thus, it will unconsciously draw the attention of the audience interested in learning something new. 
It significantly saves you when you need to explain a highly complex concept.
What could be more educational than scribbling on a whiteboard, right?
3. Science: Viewers Feel Good & Take Action
Science explainers why whiteboard animation videos make viewers feel good. 
The answer is mirror neurons. You might know what I'm talking about by remembering those contagious yawns. Thanks to mirror neurons, we react in a similar way to people we are watching. 
This means that we can experience the same emotion as those we see. 
So, how does this related to whiteboard videos?
When you watch a hand drawing on a whiteboard, your brain reacts as if you're doing the drawing. Completion of a drawing brings happy dopamine to your brain, as you think it's you who finished drawing. 
Pretty nifty, hey?
This adds to the viewers' desire to keep watching, as well as to the viewer's drive to complete the call-to-action at the end of the video.
The only limit to your campaigns is your imagination. And luckily for you, we have plenty of templates to help you out if you ever feel stuck.
Dazzle your audience with Moovly
Whiteboard-style hand animations are just as fun to make as they are to watch. They are an essential tool for marketers trying to communicate complex concepts and ideas in a compelling way. 
Through its simplicity, a whiteboard video manages to grab and retain attention till the end. 
With Moovly, you don't need to be a movie editor or cartoonist to make your own hand animation video that your customers will love.
See how easy it is and use Moovly to make your next whiteboard video. Sign up for free here!
Create your own whiteboard video now