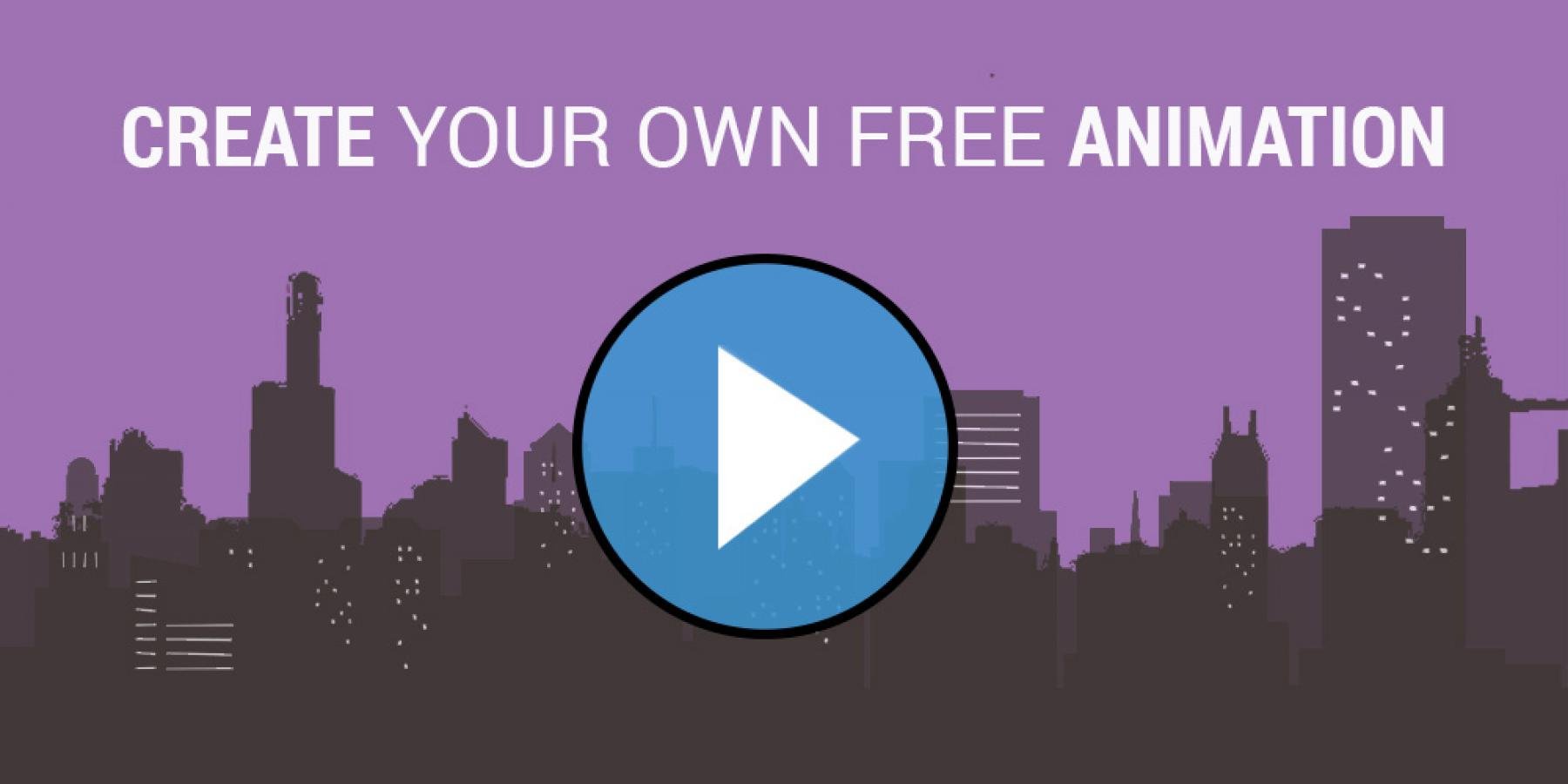 Until a few years ago, unless you were a professional animator, creating a 30-second animated video would cost a fortune. 
Luckily these days, you can create a professional-looking animated video yourself, even on a shoe-string budget with no animation skills! 
But before making your first cartoon video, you need to find the best animation maker.
Today, we're helping you understand how to figure out which animation maker is the right choice for you, so you can spend less time testing and trying out tools and more time creating cartoons.
Let's dive in!
Why use an animated video maker?
When making animated videos for your brand, you have a few choices:
Hire a professional production company

: if you have a bottomless budget, you can go with this option. You'll receive a video exactly how you envision it, but it won't be cheap or quick.

Hire a freelancer

: talented freelancers are still pricey but not as expensive as a production company. While this option is cheaper than the former, it's still a lengthy process and you might be waiting a while for your completed video.

Use an animated video maker

: when making your own animated video with a video maker, you have full control over the end product and can often do it for as little as $0! There's no wait time and you can get up and running right away.
If you want to make animations for free, using an animated video tool is your best option. But with so many different animated video makers, how do you know which one if the best for you and your business?
Let's discuss the different criteria you should look at to help you pick the one!
Choosing the best animation video maker for your business
There are four things your animation maker must have for it to be useful and valuable to your team:
It's easy to use

Various types of animation to use in your videos

Different video styles for different occasions

Tiered plans to suit your needs and growth
There are plenty of robust video makers to choose from, but how useful will they be if you need a master's degree to use them?
When searching for free animation software online, make sure they are user-friendly and easy to use for you and everyone on your team who might be using it.
We made Moovly's video editor specifically for people who don't have a background in video production or design but still want to make eye-catching professional videos.
Our drag-and-drop interface means all you need is a laptop and a bit of creativity to give your project legs to stand on.
Moovly is an easy animation maker to use because you can drag and drop your content and don't need any animation experience.
2. Various types of animations ready to use
The next thing your video editor must have is the ability to create different types of animated videos, without having to create every element from scratch.
Animation comes in different forms like whiteboard-style videos or cartoons. You want a video maker that lets you create videos in different animation styles, so you can find one that suits your brand.
Variety is the spice of life. And yes, we do practice what we preach! We know that one style of animation can't suit everyone's taste, which is why Moovly has different graphical libraries including:
The Doodle Marker library

: often referred to as the whiteboard or line drawing style. This library features hands that draw 2D animations, shift items around, or write stuff for your video.

The Infographics library

: contains colored shapes, icons, and pictograms for compelling infographics to use in your videos.

Other libraries

: we have several other graphical libraries that contain cartoons, stamps, silhouettes, business graphs, and symbols so you find precisely what you need.
With Moovly, you don't have to build everything from scratch. Save time and create your video faster using our pre-built and customizable animated scenes.
Use our animation scenes to generate video content quickly
Moovly's video templates help you create cartoon videos even faster
3. Different video styles for different occasions
While you might want to make animated videos today, you may find yourself in need of a video maker for different video styles in the future. Styles like footage-based videos or a combination of footage and animation.
When looking for a video maker, choose one that is flexible with your needs and lets you make different video styles—not just cartoon videos.
Using Moovly, you can create videos in a variety of styles like whiteboard, cartoon, footage-based, or a combination of styles. If there comes a time when an animated video doesn't fit your subject, you can still use Moovly.
Beyond different video styles, it's essential your video maker has a variety of media elements to use in your videos. With Moovly, you can upload images or videos, or use the content we have in the Storyblocks or iStock libraries.
The Storyblocks library gives you access to more than one million free and royalty-free stock videos, photos, motion graphics, music, and sounds. 
And if one million media items still aren't enough, browse the connected iStock library of our partner Getty Images and search through 75 million (!) additional media objects. Through our partnership with Getty Images, you can purchase these media objects at prices at a discounted rate.
All this variety lets you create more than just cartoon videos, so you can get the most out of your Moovly account.
Want to see Moovly's media library in action? One of our Moovly members created the below video using free Storyblock objects:
4. Tiered plans to suit your needs and growth
Some animated story makers cost hundreds of dollars to use, and when you're working on a budget, that's simply not feasible.
It's essential to find an animated video maker that has plans that match the needs of your business. 
With Moovly, there are different subscription plans for you to choose from: from Free to Enterprise, there's a plan for every business. 
And if you're a student, teacher, or school, you can benefit from a variety of education plans—either for free or at reduced pricing.
Start with the plan that suits your needs
We want you to create engaging content, which is why you can also enjoy most of Moovly's most powerful features with the Free subscription. 
With the Free version, you can:
upload your own images, sounds, and even videos

use any of the more than one million free images, sounds, or stock videos from our media libraries

create and animate videos and presentations

publish your content directly to our free Moovly Gallery, YouTube, or Vimeo
Curious about what kind of content you can make in Moovly? 
Here's a video showing some animation examples you can use in your own videos:
Make animation videos for free with Moovly
Want to create an explainer video? Or perhaps you want to make a video presentation? It's all possible with Moovly. Use Moovly's free animated movie maker to start creating cartoons for your business today!
Make professional videos or animated presentations to win clients, engage audiences, explain products or activate your brand. 
Animations help tell your story. They help bring your concepts and ideas to life. With Moovly, you can easily create and animate videos yourself in a cost-effective way. 
Sign up for Moovly and start making animation videos for free!
Give it a try and create your first video now