Facebook has billions of users, making it a great place to promote your business!
But with so many people—and businesses—posting content every day, it's challenging to cut through the noise to get your own posts seen.
Enter Facebook videos.
Videos are an easy way to connect with and educate your audience (and promote your offerings in the process).
Let's learn how to make videos for Facebook that your audience will love watching over and over again!
How to make videos for Facebook (by yourself, for free)
For many small businesses, the cost of hiring professional videographers and editors is out of the budget considering the cost of a 1-2 minute video can be upwards of $5,000.
But that doesn't mean you can't make amazing videos for Facebook that promote your products and sell your services, even on a tight budget.
Want to know more? Follow these steps to create striking Facebook videos in a snap!
Step 1: Choose your video's purpose
The purpose of your video determines the length and what crucial information to include in the script.
You can use videos on Facebook as:
For example, a five-second Facebook video ad differs entirely from a Q&A video, which might end up being five minutes. Your video's purpose will guide your creation process, so take time to define it before you jump into the video creation process.
Step 2: Find a Facebook video creator
After determining your video's purpose, you need to find a video editor.
Your laptop probably comes with a free, pre-installed video editor, however:
It's usually slow and clunky

and makes your laptop whir out of exhaustion

The effects are limited and as a result, your videos may be

dull and uninspiring to watch

There is

no ability to collaborate with other team members

since your editing locally
Instead, I recommend using a cloud-based
Facebook video creator
, like Moovly. Moovly is a
free video maker
you can start using the moment you sign up!
Our intuitive drag-and-drop software lets you make Facebook videos fast, even if you have no prior video editing experience. And since it's cloud-based, it won't slow down your computer. You can even add other team members so your entire team can make videos for Facebook collaboratively.
Moovly has video templates for folks who want a head start, or you can open a blank canvas. The customization is endless and you're only limit is your imagination.
Drag and drop your content onto Moovly's stage.
Step 3: Write your Facebook video script
Time to put pen to paper and write out your script. 
The length of your script depends on the purpose of your video that you determined in step 1. For example, with video ads, your script might be shorter than Q&A videos that could easily span several minutes.
According to Facebook
, more than three minutes is good for episodic content where you need to develop storylines. 
However, if you want to share business teases, announcements, or ads, keep your videos to less than one minute.
If your video doesn't have any talking heads or narration, you can use this step to roughly plan the length of your video and any supplemental text.
With Moovly, you can record your narration or
use our Text-to-Speech
feature if you don't want to record your own voice.
One crucial aspect of your script is an engaging call-to-action (CTA). 
Your CTA explicitly tells people what they should do after watching your video.
Book a consultation? Buy your product?
Make your CTA clear, but be sure it aligns with
Facebook's guidelines
, which prohibit engagement bait CTAs like: 
Asking people to share, comment, or react to the video

Asking people to tag someone in the comments
You can, however, ask people to click your links to drive traffic to your sales and landing pages.
Step 4: Develop a storyboard
After finalizing your script, it's time to develop your storyboard. A storyboard links your script to your visuals so you know which media elements go where in your video. 
A storyboard doesn't need to be anything fancy, and you can make a rough sketch with a pencil and paper.
Google "storyboard examples for videos" to get examples and inspiration for your own. Image source
At this stage where you'll start planning what media you want in your video. Here are a few different ideas:
Use stock media

: Moovly's library has millions of different media objects you can use in your Facebook videos, including:

Cartoon images

Handdrawn doodle illustrations

Hand animations

Stock photography and videography

Various objects

Film content yourself

: adding your own footage to your Facebook videos gives them a personal touch. Upload any photos or videos you take to Moovly if you want to mix them with stock footage or make your Facebook videos entirely of your own content.

Use a green screen

: with Moovly you have access to

chroma key technology

, letting you remove specific colors from your videos, in this case, a green screen!

Film yourself or your screen within Moovly

: in Moovly you can film yourself (with your webcam) or record your computer screen. 
When choosing your visuals, make sure they align with your brand and the message you want to convey through your video. 
Don't forget to include your call-to-action in your storyboard. Your CTA usually happens at the end of your video.
Step 5: Make your Facebook video
After all your planning and preparation, you're now ready to make your video for Facebook. At this stage, it's time to film your content (if you're creating your media yourself) or search through Moovly's library to find the media you need.
Moovly's library is bursting with graphics, photos, videos, and objects to use in your Facebook videos
Since square videos perform best on Facebook, use Moovly to change your stage to a 1:1 aspect ratio to create a square video.
You can also automatically export your videos in different aspect ratios so you can test to see which size actually performs best for your brand.
Lastly, when you go to make videos for Facebook, keep these specs—taken directly from Facebook—in mind:
File Type: MP4, MOV or GIF

Ratio: 1:1 (for desktop or mobile) or 4:5 (for mobile only)

Resolution: At least 1080 x 1080 pixels

Video Captions: Optional, but recommended

Video Sound: Optional, but recommended

Maximum File Size: 4GB

Minimum Width: 120 pixels

Minimum Height: 120 pixels
Pro tip: when making videos for Facebook make sure you have a plan to repurpose them to save you time and money. Using Moovly you can quickly cut, crop, and remix your existing videos to create brand new content. For example, if you have a thirty-second video, why not take the footage and rearrange it into a ten-second Facebook video ad? Moovly helps you work smarter, not harder, so you can grow and scale your business!
85% of people watch Facebook videos with the sound off—if your videos don't have captions, you're potentially missing out on thousands of views.
And while Facebook does offer automatic closed-captioning, it's only available in English and to Canadian and American advertisers.
Otherwise, there are two ways to create captions for Facebook. First, you can upload an SRT (SubRip Subtitle) file to Facebook to add your captions, but you need to make this file yourself, which is time-consuming.
However, with Moovly, you can automatically add captions to your videos where you can even adjust the font, size, background color, and set a language for your subtitles.
Optimize your video for search in Facebook's video editor
You should optimize every video you make for Facebook for Facebook's search function so as many people see your videos as possible. 
After uploading your video, you can add different elements in Facebook's video editor, like a title or tags. Let's go over the different elements you should add to your video before publishing it.
1. Create an attention-grabbing thumbnail
Facebook automatically generates a thumbnail, so while you don't need to create one, we recommend designing something catchy. You can use a free tool like Canva to design your thumbnail.
Create and upload your own thumbnail for your Facebook videos. Image source
2. Add keywords to your video's title and description
Search engine optimization (SEO) isn't just for Google! You can—and should—incorporate SEO when you make videos for Facebook and other searchable platforms.
If you're not familiar with SEO, here's a quick rundown: when someone types something into a search bar, search engines use the keywords in their query to pull relevant content to display in the search results.
And usually, those search engines know what types of content to display based on several factors, one of them being the keywords in the actual content.
For your videos, think about what your audience might be searching for to find your content. Add those keywords to your video's title and description.
For example, if you created a Facebook video for a blueberry pie recipe, you'd want to include the keywords "
blueberry pie recipe
" in both your video title and description.
3. Add relevant video tags
Aside from keywords, another way to help your video show in Facebook's search results is by adding relevant video tags. Video tags help Facebook understand what your video is about and help more people find you if the tags you've used are relevant to your video.
Back to our blueberry pie recipe example.
For this video, you might use tags like pie recipe, easy recipes, and blueberry pie recipe.
Add tags to optimize your videos for Facebook's search function. Image source
You can add up to eight tags for your video, so make them count!
Make entertaining videos for Facebook with Moovly
You don't need thousands of dollars to make videos for Facebook that your customers—and future customers—love. 
Using the right Facebook video creator, like Moovly, lets you make incredibly engaging videos for a fraction of the price with no video-editing experience necessary.
And as a bonus, you can quickly repurpose each video you make, letting you get even more bang for your buck.
Sign up for your free account
and use Moovly's Facebook video creator to make Facebook videos!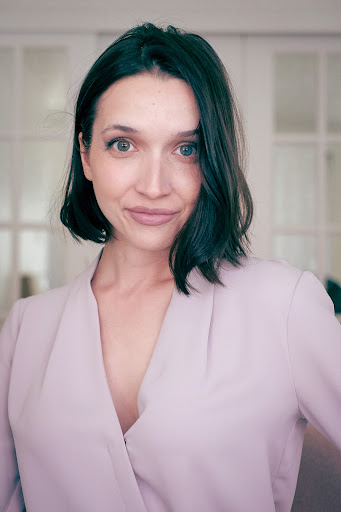 Dana is a freelance writer who works closely with B2B SaaS brands to create content people enjoy reading. When she's not working, you'll find her sipping on a warm cup of tea and reading a good book (the scarier, the better). See what she's up at www.dananicoledesigns.com 
Create your own Facebook video ad now