Engage your team with powerful video presentations
Tired of boring slide decks? Learn how to create brand-aligned video content to engage your audience and fight PowerPoint fatigue.
All your answers in our webinar!
Today, companies working in the Business Consulting sector are facing multiple challenges, like finding new ways of engaging clients, and making sure the content created is brand compliant – which is difficult especially when multiple tools are used by employees. 
Give freedom to your team's creativity in a brand-compliant environment and learn how to create video presentations to catch customers' attention while getting your message across.    
What you'll learn in this webinar:
  How top consultants fight slide deck fatigue using video.
   How to give freedom to your team's creativity in a brand-compliant environment
   How to avoid costs and difficulties of outsourcing content creation
   New ways of catching customers' attention
Empower your team to create engaging video presentations
Get our complete guide to successfully create videos for Business Consulting. Learn how to distribute your consulting videos across different communication channels.
The advantages of video creation for Talent Acquisition
Inhouse video creation
Inhouse video creation can enhance the effectiveness of your talent acquisition strategy by enabling customisation, personalization and mass communication
Cost and time effective
Reduce time and cost to produce videos using premade Moovly templates or mix and match a multitude of media assets from Moovly's libraries to convey your message.
Brand aligned
Decentralise talent acquisition by allowing local teams to create their own video content while ensuring brand compliance.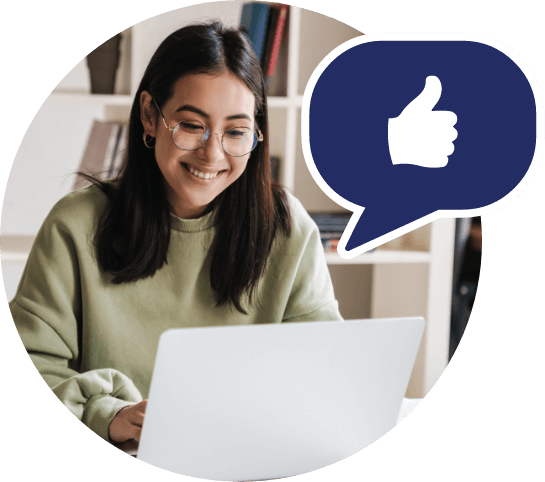 Clear communication
Clearly and effectively communicate job descriptions using personalized videos to attract the ideal candidates.
How a Fortune 500 consulting company uses Moovly to create engaging video presentations
Today, we're going to discuss the benefits of using videos over traditional slides, and go over three different ways the above Fortune 500 consulting company used Moovly to improve the way they present and share findings.
Check out our free webinar