In-house video creation for everyone
Easily turn your presentation content into EY-style videos
Tired of boring slide decks? Learn how to create Ernst & Young video content that is brand-aligned. No video expertise required. Engage your audience and fight PowerPoint fatigue…
See how other consulting companies are organizing in-house video creation
Request your 15-minute personal demo today and and see how easily you or your team can create professional video content without being an expert. 
Discover how other business consulting companies have set-up their own in-house platform for quick and easy video creation by employees, in line with the company brand.
How a Fortune 500 consulting company uses Moovly to create engaging video presentations
Read about the benefits of using videos over traditional slideware, and discover the three different ways this Fortune 500 consulting company is using Moovly to improve the way they present and share their research findings.
The benefits of video creation for Business Consulting
Increased effectiveness
In-house video creation can enhance the effectiveness of your services by providing more high-quality video content for your customers.
Cost and time effective
Reduce time and cost to produce videos using pre-made templates, or use media assets from Moovly's libraries to convey your messages.
Brand aligned
Decentralize video creation by allowing staff in any function to create their own video content while ensuring brand compliance.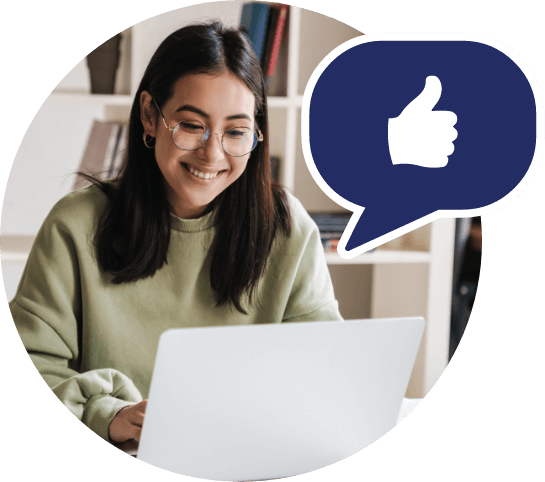 Collaboration
Collaborate on videos, share content and templates, and invite peer reviewers or stakeholders to provide timestamped feedback on videos.
Empower your team to create engaging video presentations
Get our complete guide to successfully create EY branded videos for Business Consulting. Learn how to distribute your consulting videos across different communication channels.
Examples of business consulting video templates*
*which can easily be turned into EY brand-aligned videos
Want an online demo or simply speak to someone?