When you think of videos, external communication—like video marketing for social media— immediately comes to mind. Most brands use videos for branding and to spread their message to the world. However, don't overlook videos for internal communication either. 
Internal communication videos—videos you circulate within your company like internal training videos—are an effective way to communicate with employees and build synergy within your business. 
In this article, we explore some of the fundamental benefits of using videos for internal communication. We look at how you can make a video yourself using Moovly (sign up for a free account), and how it can improve productivity without you actually putting in too much effort, aside from actually quickly making the video itself.
What are internal communication videos?
Internal communication videos, also known as internal corporate videos, are pre-made videos used to communicate with employees. Internal videos can improve internal corporate communication, empower employees, and help you recruit stronger talent. 
These videos are easy to produce and tap into the strong visual learning centers of employees. With their unique ability to marry words and visuals, videos can be used in a number of spheres to revitalize communication systems in the business environment.
5 reasons to use videos for internal communications
There are a multitude of different reasons why you should use videos for your internal communications strategy. These stem from simple messages to updates about the business that everyone needs to know. It is also easier for people to follow video instructions—as you've probably seen people do when they use YouTube to search for tutorials.

Here are several main reasons why you should use internal communication videos.
Emails are a drag to write. It's hard to get complicated points across, your tone can easily be misinterpreted by the receiver, and they can take a long time to craft. 
Using internal video as a communication tool is much easier. 
Your tone is rarely misinterpreted and after creating each video once, you can send it out an unlimited number of times. 
Internal communication videos let you communicate your message effectively. As mentioned previously, miscommunication can hurt your organization, and it is really frustrating to constantly explain what you meant with your emails.
Videos give the recipient direct access to the explanation, creating a sense of personal communication. This can be much more influential than a simple email. 
While typing one email is simple, it is not the best way to go when you have multiple messages that need to be sent out. Most of the time people will scan your emails and won't read every point. 
When creating videos, you can create multiple detailed short snippets that will highlight every point that needs to be made. You can feel confident your recipient isn't missing any key points.
According to studies, 65% of the world population are classified as visual learners, which means that they respond much better to visual cues. 
Explaining something over email does not stimulate the visual aspect of an individual. You might have also heard the expression that people actually learn much better when they can see what is expected of them.
Using videos for internal communications helps your team better process and understand the information you're sending out.
Lastly, the use of videos for internal communications is one of the best ways to help you save costs in the company. 
Instead of hiring an expensive teacher or someone else to convey messages, you can simply make use of new technology to make all of this possible. 
With video content, your employees will be up-to-date on everything new much quicker. It's a simple matter of watching a video.
6 different internal communications video ideas
Let's see how videos can help make it easier when it comes to communications:
1. Onboarding for new employees
Occasionally, we all add a new worker to the job force, and sometimes this means people with limited experience or no experience at all. It can be frustrating to teach a new employee everything that is expected from them when you don't have a hands-on approach or if you might be out of town for a while.
And it's equally as frustrating for the new employee.
Once you bring someone on board, they might be left out a little, and if there is no one to actually guide them through the company processes, you might have a few mistakes on your hands, or they might quit (which is expensive).
Videos help you bring someone onboard and guide them every step of the way. Your new employees will be up-to-speed much faster if you use video as a communication tool, and your employee retention will increase.
We all have mobile devices or tablets in the modern era, and with wifi access being rampant, there is no real excuse for anyone not to have an internet connection. 
If you create detailed training videos, you can send them out in bulk and even share them with a new worker in the organization structure. As already mentioned, instead of typing email instructions, you can now stimulate the visual aspect of the individuals to help them gain a better understanding of the business and grasp the concept faster. 
Pro tip: save any internal videos in a shared folder. This way, if someone forgets the instructions, they can easily refer back to the video. This way is much faster than trying to find old email threads in an inbox.
3. Continuous learning and development
No matter which industry you are working in, times will change, and you need to move with them or be left behind. If you are in the tech industry, it can change rapidly and every day, leaving you a few steps behind before you know it. Much like the training, you can constantly have your Learning & Development department create videos to help employees develop.
Explainer videos are generally the best for these types of tasks, and your employees can now easily find a way to access the videos, as well as continuously see what is the new plan of action. Since you can send them daily new videos of updates, they will constantly be flowing with the market and improving the quality of their production or work.
4. Announcements and updates
Keep meetings for big announcements and updates, but use internal communication videos for smaller announcements that don't require a meeting.
This way, you can still keep staff up-to-date, but you won't eat into their productivity with unnecessary meetings.
Answering the same questions over and over wastes both your time and your employees. 
And if you're getting the same questions, there's a good chance more people on your team are also wondering the same thing. 
Create an FAQ internal video to answer the most popular questions your employees ask. This saves time on both the employees end—where they can get answers to their questions right away—and on your end—where you won't need to answer the same questions daily.
The average cost to hire is $4,000, but this cost differs widely depending on your industry and hiring process.
Still, that's a large expense.
Using recruitment videos, you can lower that cost. 
Work with HR to create a video that showcases your company to new potential candidates. You should also feature your employees in the video to share their testimonials on what it's like to work for your company, which can increase employee engagement and make employees feel part of a bigger picture.
Types of internal communications videos
Having seen how beneficial videos can be for your organization, you might also be wondering what format your internal communications videos should be.
We have a complete list of excellent videos that you can easily make with Moovly that could potentially change the way you run your organization, as well as improve the overall productivity. Plus, it's convenient, easy, and cost-efficient.
Animated video content is one of the best ways to get your message across, especially when you have a lot of complex information that should be presented in a more engaging way. 
It is much easier to give someone a visual representation when you have a bucket load of information, especially when trying to convey some sort of a concept to your employee. 
Platforms Moovly will add great flair to your animated videos. 
Explainer videos seem to be tougher to design, but not anymore. Now, it can be done in a couple of minutes through online video makers like Moovly. 
No longer do you need to deal with any potential miscommunications. You can also update the video if you feel the need to change any of the steps.
You can use video presentations to help your team to be updated on any of the aspects of the business.You can set up presentations to help them understand a little more of what is going on. Presentations can also be used as an intricate briefing or tour of the organization.
Whiteboard animated videos
Much like the presentation and the animation videos, the whiteboard animation is an excellent educational tool that is used for training. Instead of physically being present and setting up your very own whiteboard presentation, you do this with an internal video and have your message and training sent to everyone.
Workshops and training seminars are extremely expensive, and you need to charge your clientele or employees a fee to make it viable. However, with a presentation, you can simply share it with your organization. Since they all have mobile devices, it can be viewed remotely without any issues.
How to make your own internal communication videos
Internal communications video production used to cost a fortune, but using Moovly, you can create a variety of internal company videos all on your own for a fraction of the price.

Here's how. 

First, sign up for your free Moovly account. Moovly is a cloud-based video editor, meaning as long as you have a laptop and an internet connection, you can create and collaborate on videos with your team.
After logging into your account, click Create project.

You'll have three options to create your internal video:
Start from scratch

: ideal if you want a blank slate 

Use a template

: perfect for times when you want to get up and running in a snap

Import a PowerPoint file

: great for those who already have content created in the form of a PowerPoint
Choose from three different options when creating your internal communications videos
After selecting your option, Moovly's video editor will open where you can easily start creating your video with the drag-and-drop interface.
Step 2: Browse Moovly's animated hands library
Moovly has millions of graphics, illustrations, photos, videos, and sounds in the library, but for now, we'll focus strictly on the animated hands.
To see which types of hand animations we have, search "hands" in the library search bar:
Moovly's drag-and-drop editor is intuitive to use, even if you have no prior video-editing experience.
Using Moovly, you can:
Add media to your video with our impressive media library

: our library is packed with video content. We have millions of free stock photos, videos, sounds, and graphics ready to use for your internal communication videos. 

Upload your own footage

: easily upload your own footage to use in your videos. You can crop and edit your footage right within Moovly's video editor.

Automatically add subtitles

: Add subtitles to your videos for employees who might prefer to listen without sound. Using Moovly, you can automatically add subtitles, saving you time and money on creating them from scratch.

Collaborate with different team members

: invite team members to collaborate together without having to physically be together in the same room.

Create videos in various styles

: create videos in a range of styles including cartoon style videos, whiteboard videos with hands drawing and writing, documentary style footage-based videos, animated illustrations and motion graphics, or your own mix of styles. 

Use chroma key technology

: use greenscreens in your videos to change your background or layer images in your videos.

Add Text-to-Speech

: while you can record your own voice in Moovly, if you prefer, you can use the Text-to-Speech function and pick from a range of voices to narrate your videos.

Add transitions and effects to clips

: give your videos a professional touch using Moovly's libraries of transitions and effects with the click of a button.

Automatically translate text and subtitles

: if you work in an international office with international employees, use Moovly to automatically translate text and subtitles so your international employees don't miss out on your internal videos.
After creating your video, save it, and click into your Moovly dashboard. Then click Publish and choose where to publish your video. For internal communication videos, you can publish them straight to a shared Google Drive where your employees can easily find them.
Clicking "Publish" gives you a list of different option for publishing your newly created comms video
Final take on internal communications videos
Video should be at the heart of every internal communication strategy. Using video to communicate with employees is cost-effective and easy. 
We hope that you have now seen the importance of video communication and how much of a difference it can make in your organization. It can definitely boost productivity, as well as boost confidence with employees having clear and concise instructions, especially when they need to learn something new.
Moovly is one of the best ways to get all this done at an affordable price. It is easy and simple to get started with, making it possible for beginners to make a polished video for internal communications.
Sign-up for your free Moovly account and make your next video for internal communications today!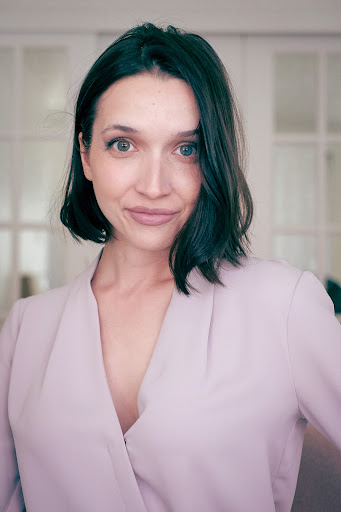 Dana is a freelance writer who works closely with B2B SaaS brands to create content people enjoy reading. When she's not working, you'll find her sipping on a warm cup of tea and reading a good book (the scarier, the better). See what she's up at www.dananicoledesigns.com 
Create your own internal communication videos now