In recent years, digital marketing has become an indispensable part of the Black Friday shopping experience. As we approach Black Friday 2023, it's clear that leveraging innovative marketing strategies is more crucial than ever. Among these strategies, video marketing has emerged as a key player due to its ability to captivate audiences and drive engagement.
The Rise of Video Marketing
Statistics paint a compelling picture of video marketing's growth and influence. A HubSpot report highlights that 54% of consumers are eager to see more video content from their favorite brands. This trend is not just about preference but effectiveness. Video content has consistently shown its strength in engaging customers, a fact backed by numerous studies and reports. It's not just about showing products; it's about telling a story that resonates with the viewer.
Why Video Marketing is Crucial for Black Friday
The shift in Black Friday shopping behavior towards online platforms is undeniable. E-commerce growth statistics reveal a significant transition from traditional in-store purchases to online shopping sprees. A striking example of this trend is seen in a recent Adobe Analytics report, which noted a 21.6% increase in online sales during Black Friday compared to the previous year. This shift makes video marketing not just a tool but a necessity for businesses looking to capitalise on Black Friday sales.

The Shift in Consumer Behavior
The digital age has significantly altered consumer behavior. Personalization and digital engagement are no longer luxuries but necessities. Studies indicate that modern consumers expect brands to understand their individual needs and cater to them specifically. For instance, a report by McKinsey highlights that 71% of consumers expect personalized interactions, and 76% get frustrated when this doesn't happen. This shift demands a marketing approach that is not just broad and generic but finely tuned to individual preferences.
Leveraging Data Analytics for Targeted Marketing
Data analytics plays a crucial role in understanding and predicting customer preferences. By analyzing customer data, businesses can tailor their marketing efforts more effectively. For example, a
Salesforce report
indicated that personalized emails during holiday seasons see a 25% higher open rate. This statistic underscores the importance of using customer data to create targeted, relevant marketing campaigns, especially during high-stakes shopping periods like Black Friday.
How Moovly Can Elevate Your Black Friday Campaign
Enter Moovly: a dynamic and user-friendly tool designed to help businesses create compelling Black Friday marketing videos. Moovly stands out with its intuitive interface and various features tailored to enhance Black Friday campaigns. From customisable templates to a vast library of media assets, Moovly provides everything needed to create impactful and memorable video content that can resonate with your target audience.

The importance of video marketing in the realm of Black Friday sales cannot be overstated. As the landscape of consumer behavior continues to evolve, leveraging tools like Moovly to create engaging and compelling video content is becoming increasingly essential. With Black Friday 2023 on the horizon, now is the time for businesses to start planning and executing their video marketing strategies to ensure they stand out in this highly competitive market.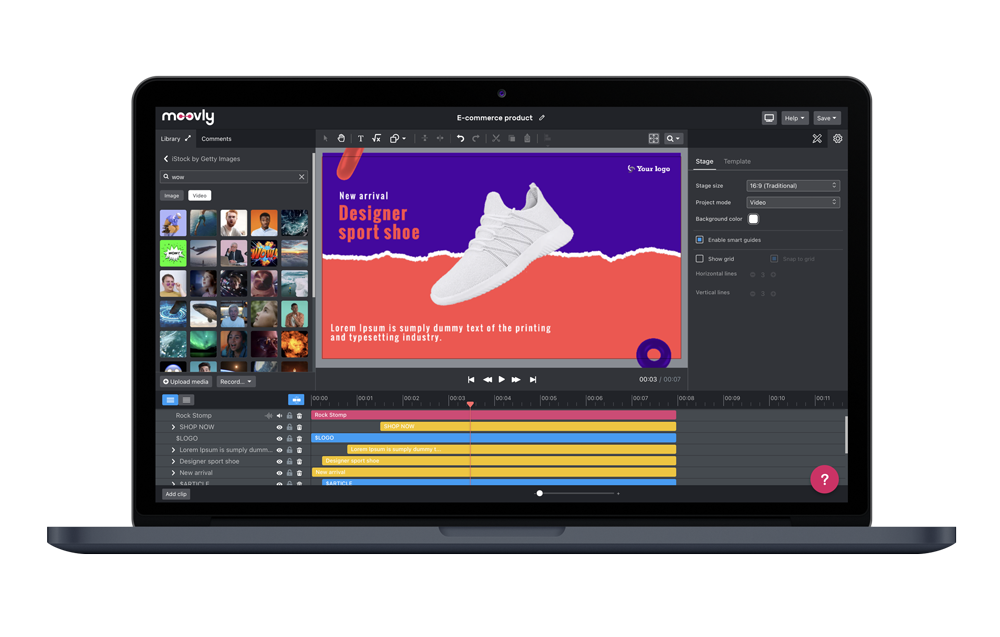 Create your Black Friday video now!